"I've found great value in MarineLives as a partipant, teacher and scholar. As a volunteer transcriber, it gave me the chance to see from the inside the process of building an collaborative digital resource, learning about both the technological and the organisational challenges first-hand.
In my role as academic lecturer, the site is invaluable as a wellspring of material. It makes it easy for me to bring colourful primary sources into the classroom and makes it possible for inexperienced researchers such as undergraduate dissertation students to undertake genuinely novel projects.
Finally, as a historian, I believe that MarineLives will be used extensively by scholars studying this period. Its value to maritime historians is obvious, but researchers working on wide variety of topics - from commerce and labour relations to literacy and litigation - will be able to find useful material here."
Dr. Brodie Waddell, Lecturer in Early Modern History, Birkbeck, University of London. Volunteer transcriber, Summer 2015.
"The Marine Lives project is unique. It has developed crowdsourcing and collaborative working to a new standard, to build what is emerging as a comprehensive historical database. As an exercise either in public history, or simply in historical research full stop, it has opened new ground, and created a resource that will be of use both within the academy and beyond.
In an online universe of historical materials dominated by either academic sites, commecial sites, or the products of the memory institutions, Marine Lives points to a different and powerful alternative."
Professor Tim Hitchcock, Professor of Digital History, University of Sussex. Supporter since 2012.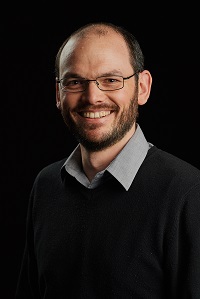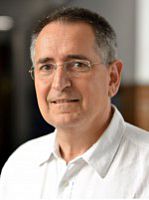 "Warwick University's collaboration with MarineLives has equipped us with a new range of palaeographical and transcription skills, and invited us to broaden our general academic and historiographical approach. Engaging with documents in the new way that MarineLives offers, we have been able to garner a far more personal and intimate appreciation of the mid-17th Century, and the multitude of characters that helped to influence it. After several weeks initially developing our basic understanding of calligraphic styles, we have been given the opportunity to collaborate on documents from the Huntingdon Library Collection.
Our first session involved coming to grips with the Huntingdon's Ellesmere Collection, which drew our attention to the interesting case of merchant Humphrey Slaney and Captain Thomas King. The document, which was presented in the form of a series of preparatory legal notes, elucidates the nature of naval quarrels, and how they were legally dealt with. The second document was an analysis of the state of the English navy; its decay, charges and future prospects. Personally, I found the different style of both of these documents paleographically challenging. However, cooperation between the Warwick transcribers has allowed us to develop our transcribing skills even further. We are appreciative of the historical opportunities that this project has given us, and we are looking forward to continuing to work on material from the Huntingdon's collection."
Joshua Callaway, third year student at the University of Warwick, studying History with Italian. Volunteer transcriber in MarineLives-University of Warwick programme, 2017/18.
We have transcribed over 6 million words from over 12,000 manuscript pages. They are all freely available under a CCBY3.0 licence on our MarineLives wiki.
Our first project, MarineLives, was born at a National Archives' hackathon back in early 2012. The project was a one-off initiative for volunteers from multiple countries, working in facilitated teams and supported by IT and Skype, to transcribe digitised historical manuscripts.
Six years later, over two hundred people have contributed to the project from all walks of life, and from many countries - school and university students, archivists, librarians, local historians, teachers, and retirees, to name a few - from England, Ireland, Scotland, and Wales; from Canada, France, Germany, Italy, the Netherlands, Spain, Sweden, and the United States.